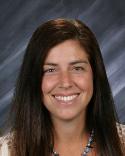 Sports counseling will help to reduce stress and anxiety, overcoming fear of failure and success, and burn-out.  In addition, counseling can help with problem prevention, coping skills, relaxation training, decision making, life management and goal setting.  Unlike sports psychology, which focuses primarily on game-time performance, sports counselors take a more holistic approach by paying attention to the mental well-being and emotional needs of athletes.
Life as a student-athlete is not always easy to navigate, which is why Team 180 will be providing sports counseling in a safe and trusted environment allowing our players to discuss issues that occur both on and off the field.
Kathyrn Ames, a former Division 1 player, coach, parent and a Regis Jesuit High School Counselor, will be running a series of meetings for the Team 180 middle school and high school girls.  "Becoming The Best You" sessions will be between players and Coach Ames only, giving girls the opportunity to discuss athletic, educational, emotional and social issues.
Kathryn has a Masters in Counseling Psychology and Counselor Education and twenty years of counseling experience in private and public schools.
NEXT WORKSHOP:
SUNDAY, FEBRUARY 26TH FOR TEAM 180 '19 AND TEAM 180 '20 MEMBERS
So many of our middle school and high school athletes say they want to play lacrosse in college, but what does it really take?
Sam Bartron and Megan Zeman will be joined by a panel of college coaches and current NCAA athletes to help demystify this potentially confusing and difficult recruiting process.  Learning how to manage expectations, while being as informed as possible, will limit frustrations and open up opportunities.
Where and When:
Free to all current Team 180 members.
NEXT DATE TO BE ANNOUNCED